Firewood
Our Logs and Firewood For Sale
Due to a change in the law regarding the sale of firewood (May 2022) we are unable to sell split, seasoned logs since we cannot guarantee moisture content below 20%. This is because our logs are stored outside and not kiln dried. However, we can still sell unsplit logs for you to season and process; this is referred to as "Cordwood" and will be in rings or small sections and will be high quality hard wood. Prices are as detailed below.
---

Cordwood (This is unseasoned wood ready to be split and stored, still available)
COLLECT ONLY
1 Tonne @ £30.00 (including VAT)
2 Tonne @ £50.00 (including VAT)
---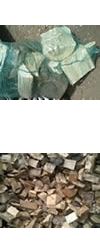 Logs – Domestic Fire Size (These are good quality, seasoned hard wood logs).
NETS NO LONGER AVAILABLE
TON BAGS
NO LONGER AVAILABLE
---