Pruning some of London largest trees!
We have been very pleased to be asked to maintain the trees for the (Duke of) Bedford Estates in central London. The Bedford Estates own a much of Bloomsbury and this includes famous garden squares (Russell, Gordon, Bloomsbury, Tavistock and Bedford) as well as large private gardens (Montague Street and Ridgmount). In the squares are some of London largest trees – towering London planes of 30m in height! We recently pruned some of these at Montague street and were so awestruck with their size that we thought we should take some photos of the view from the crown.
The contract involved detailed planning and organisation. This included gaining the consent of the Tree Officer for Camden council for the specification, then booking parking suspensions and organising two work crews to deal with the large trees as well as the high volumes of traffic.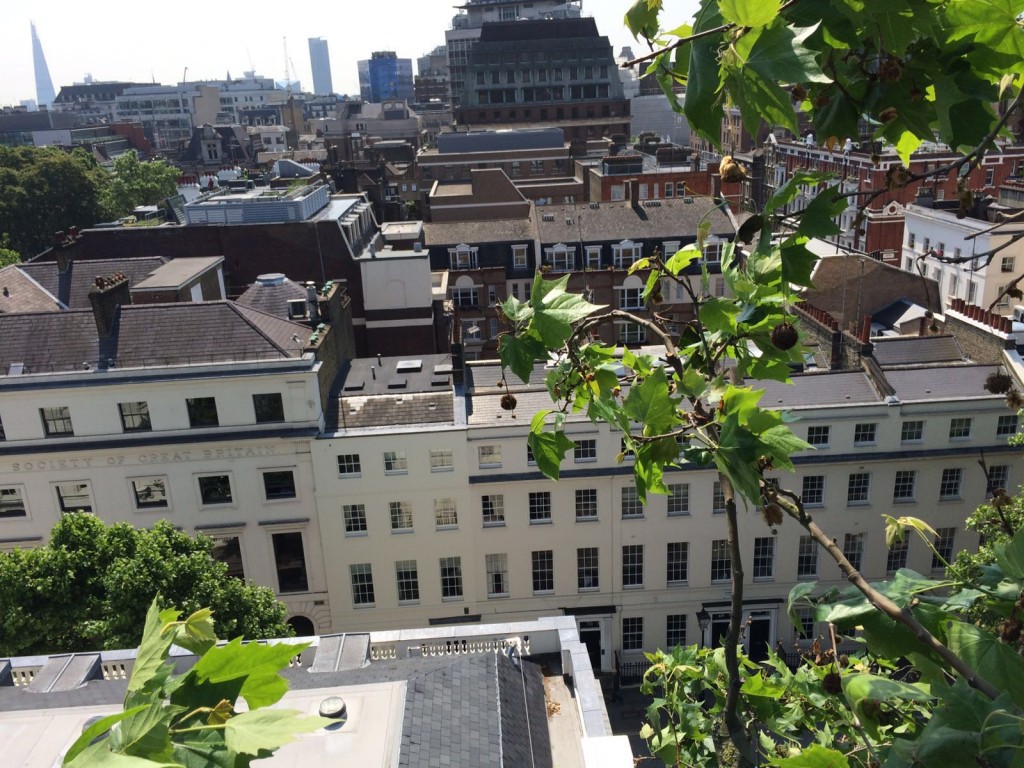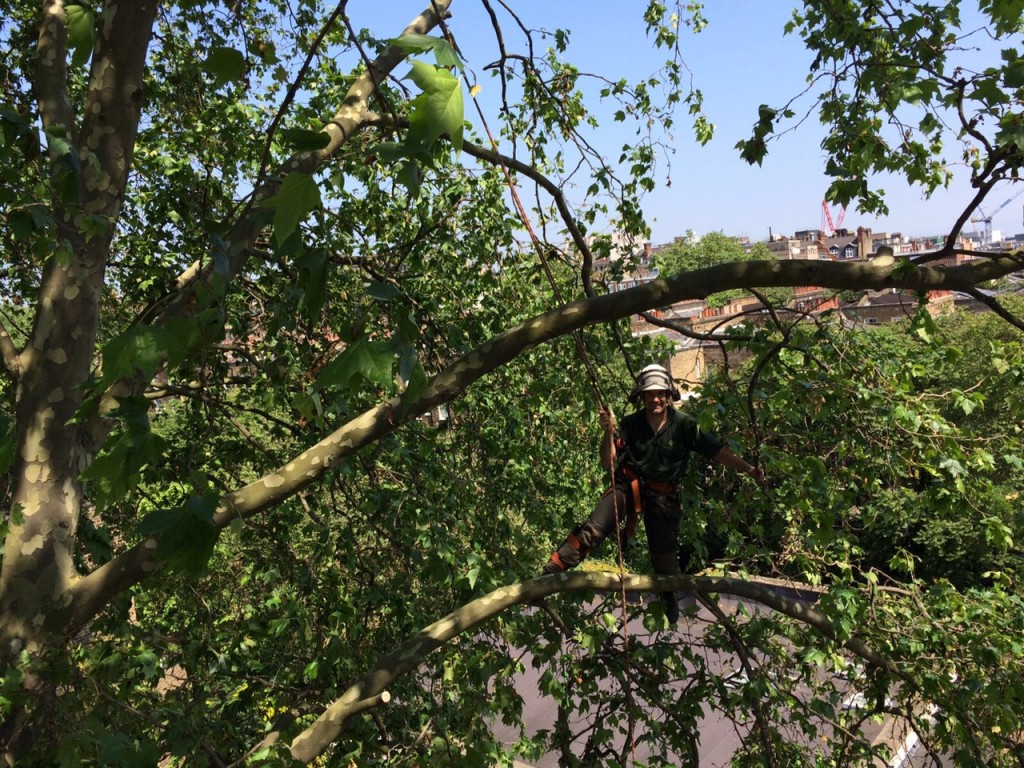 All went well on the day and we understand the client is very satisfied with the work!
« Back to News